Rinoa Heartlily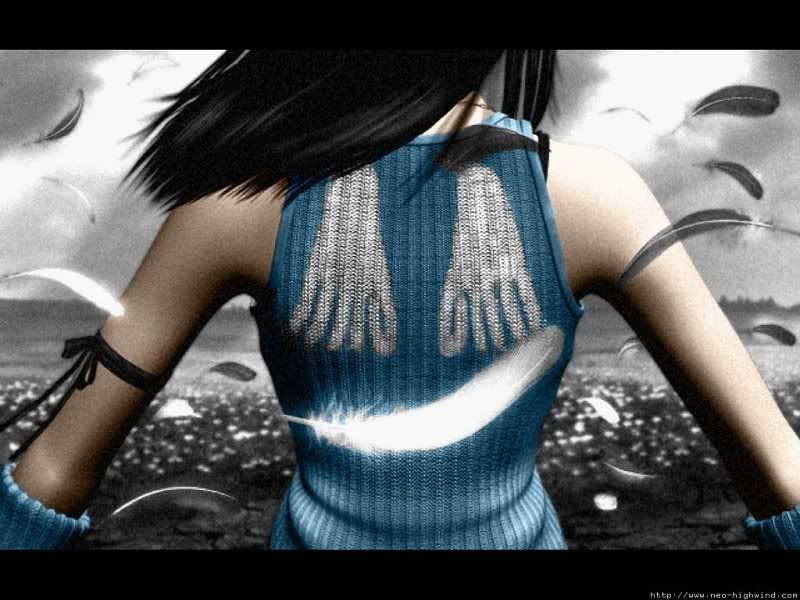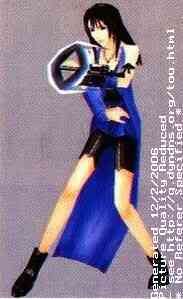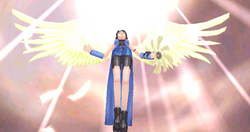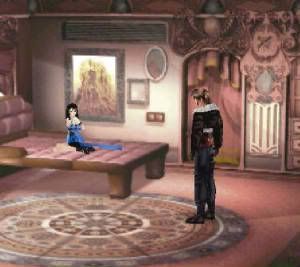 Series: Final fantasy VIII hours spent: 40 First Worn to: Sugoicon 2007 Ohayocon 2008 Sugoicon 2008 Why I did this cosplay: I can relate to Rinoa by her outgoing spunky cuteness. Indeed. I love her character, its so close to mine. I've heard people say that I look like her and shes just awesome. I really do love the character Rinoa. Attire: This outfit was very time consuming. The hardest part was creating the duster and armwarmers from scratch. It took a long time but it was well worth it. I don't like taking short cuts. Shoes, black tank and ribbon were pre-owned. I had trouble with the pants but I plan on working on it. The black ribbon belongs to one of my friends and the necklace is a special chain with a designed ring and actual Squall ring. For the actual first time wearing this costume out at an event I decided to make the boots more accurate but stringing the laces only up til the ankle then adding the buckles at the bottom. The pants are now tighter and have the lines going down them. Anything else? The shorts// bike pants whatever... KILL ME. I hate that style. That has to be one of the worst things in the world. O well, I'll have to tighten them. I'll probably add silver zippers in the near future. Because of when I first debuted it, I wanted it to be as accurate as possible, I did work on the pants and changed them. I am soo proud of the end result!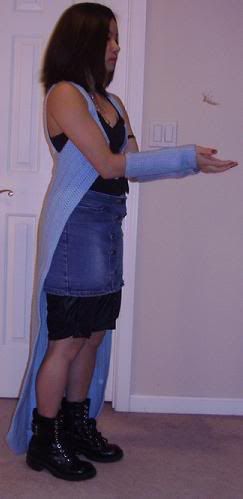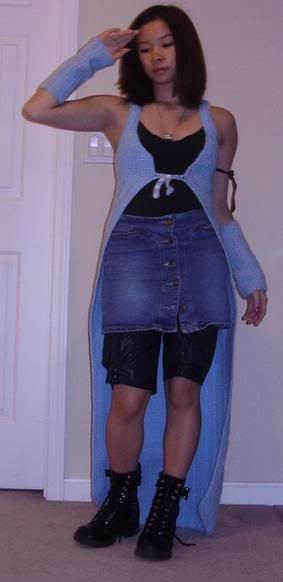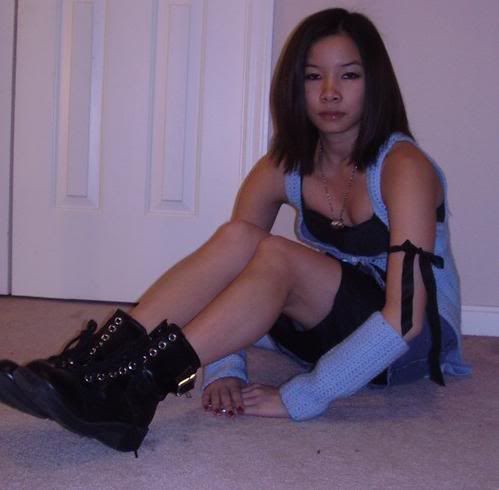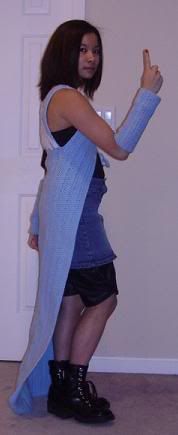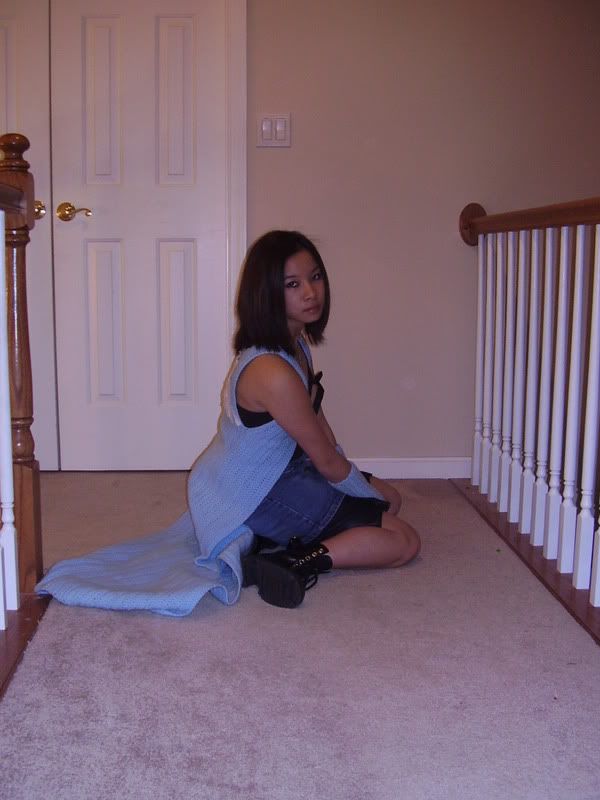 At SchoolThis was during Sugoicon weekend, and my Japanese teacher always asked me to wear a costume to school. I wore my Rinoa outfit to class and so... heres a video of me walking through the halls. My friend Ai Li took the video.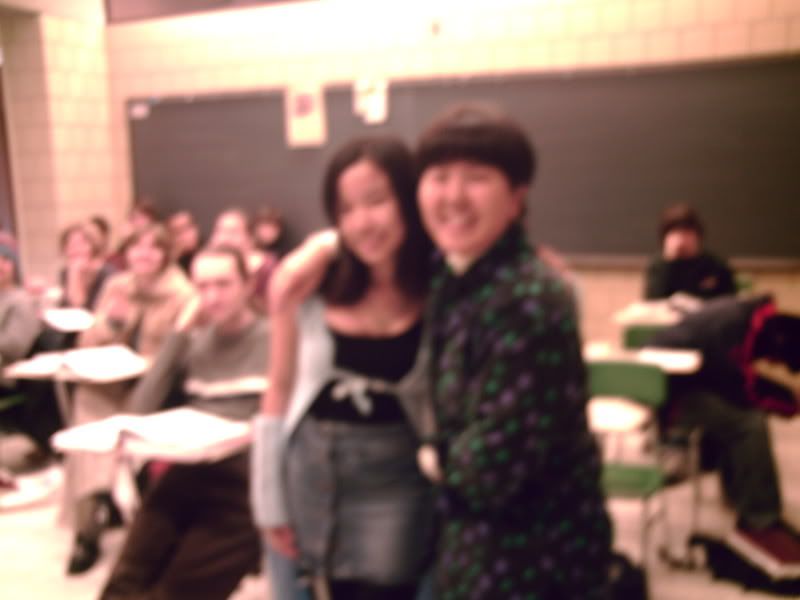 Sugoicon 2007Many thanks to those who took video and I was doing activites in this costume. Video credits go to yuekka ((the entire video is of me singing Cutie Honey)), and ikssmk3 ((second video at :38 and then 3:00)).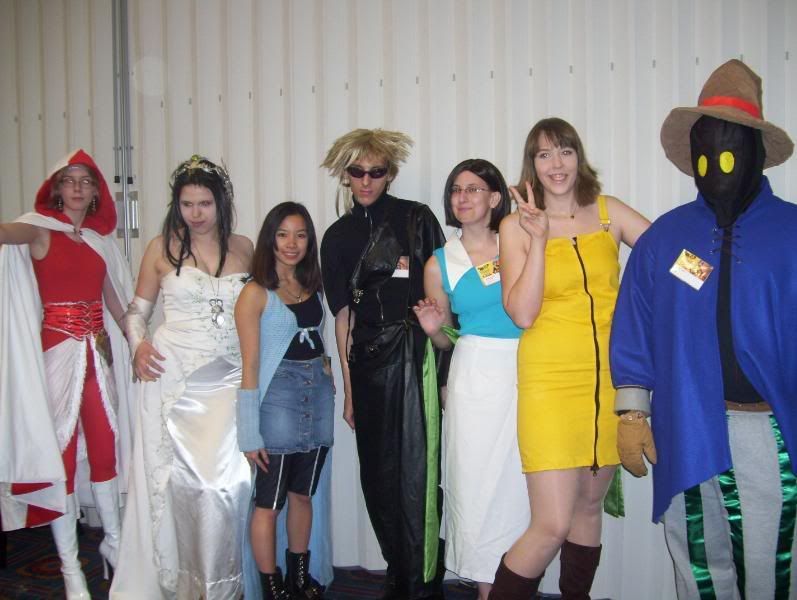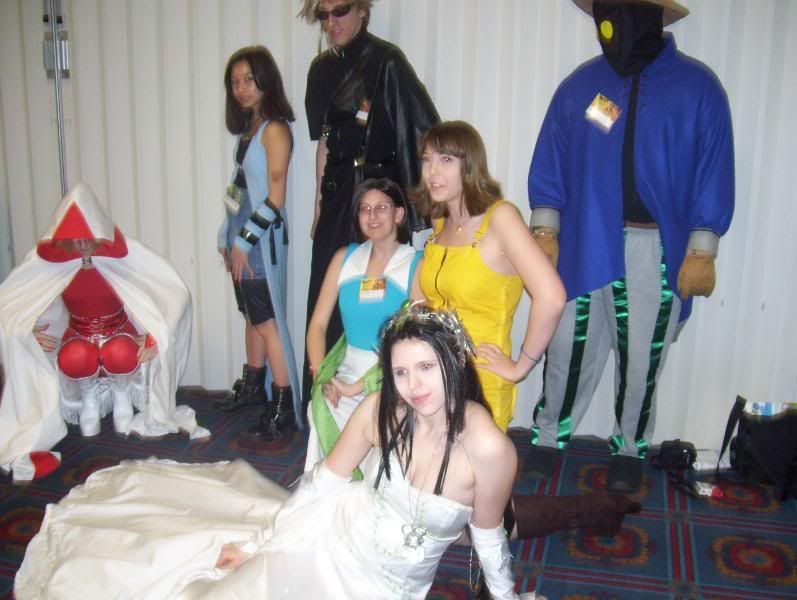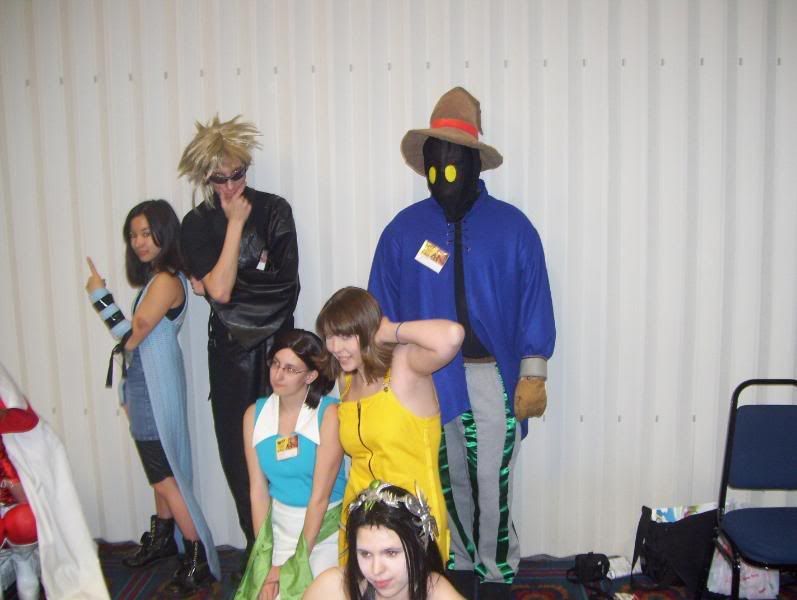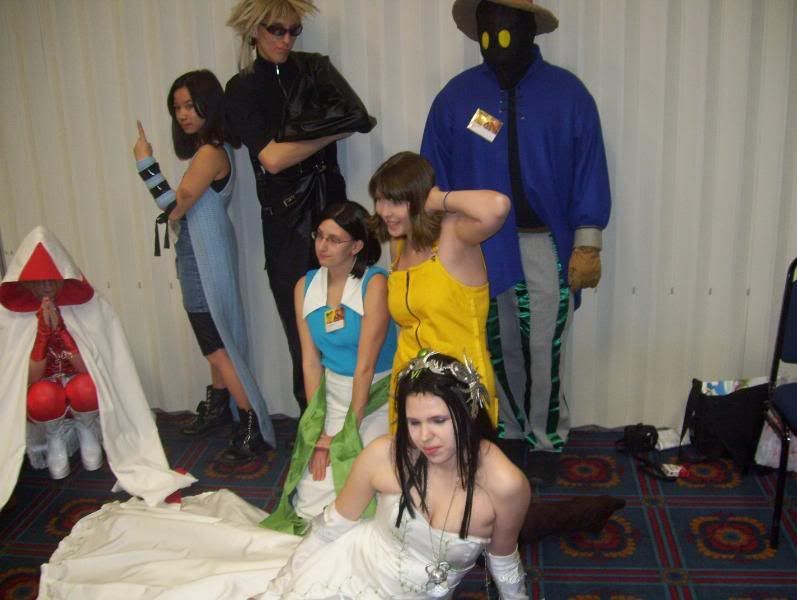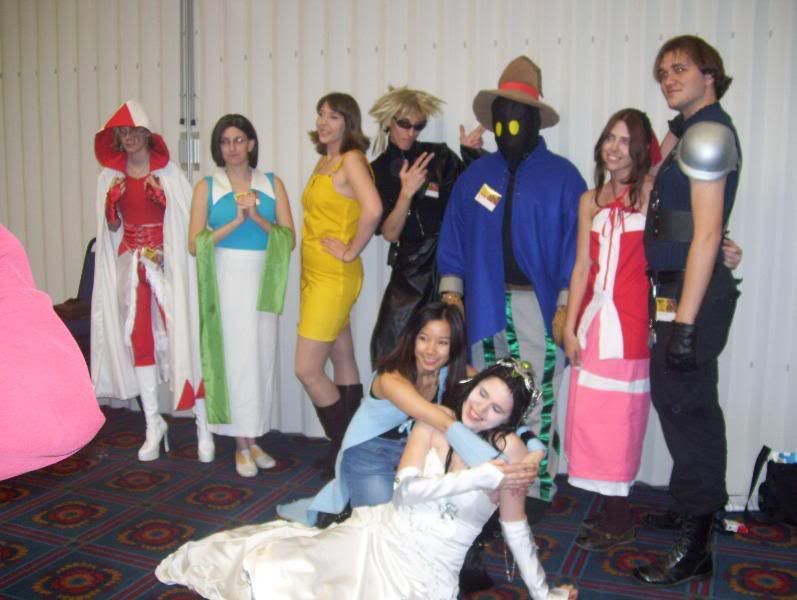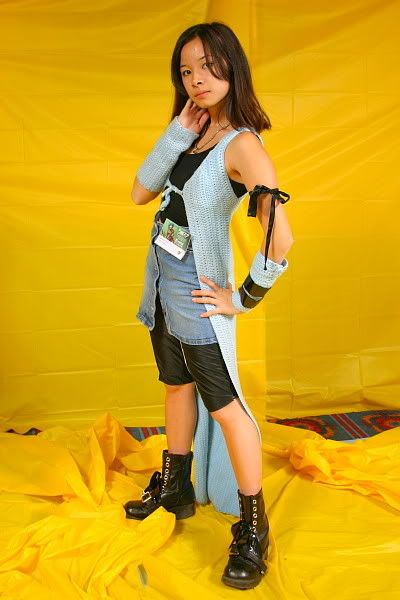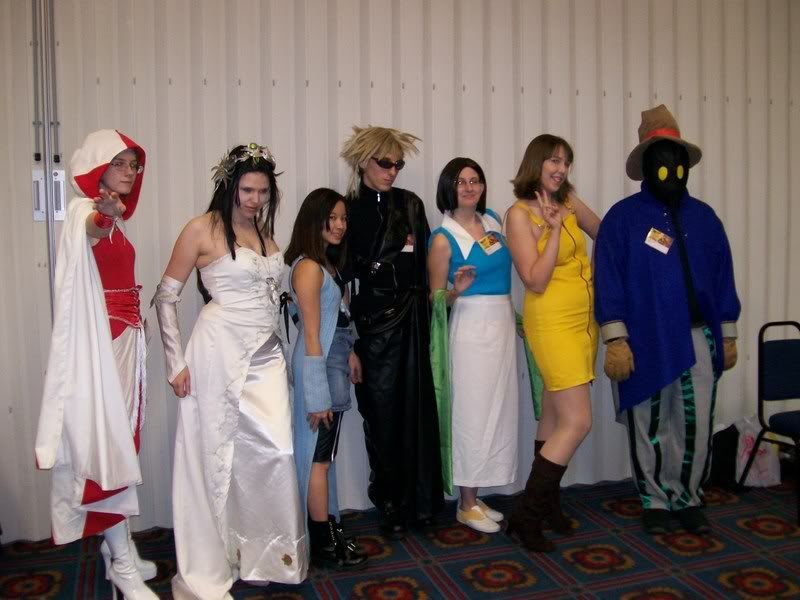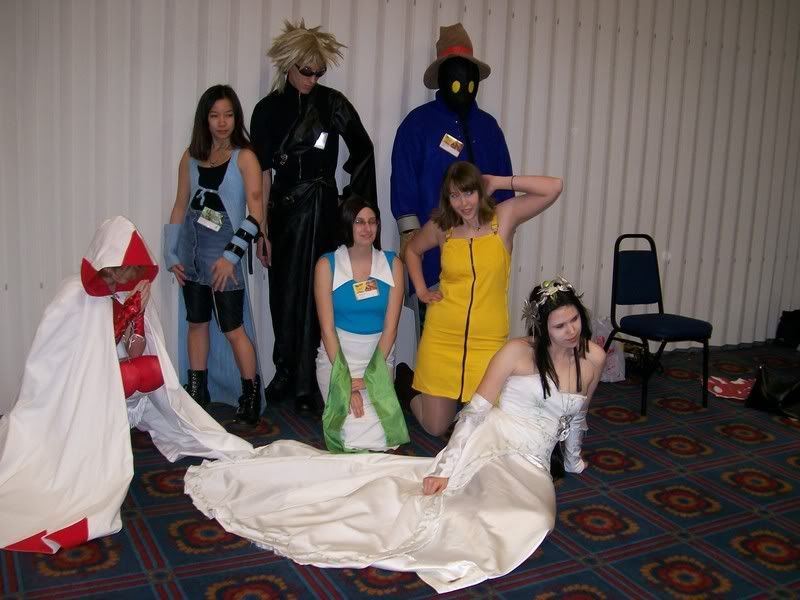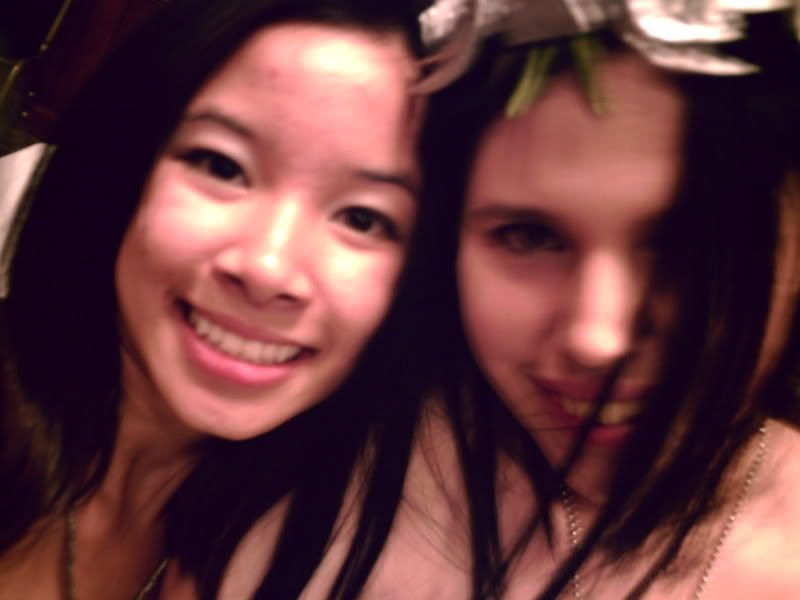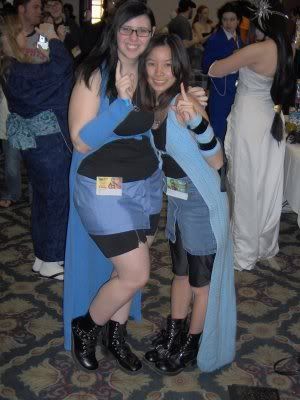 Ohayocon 2008 In this video, my friend Ai Li totally is wearing the Rinoa duster and an arm warmer. Unfortunately she didn't have the other one.. I'm surprised she fit into my costume because I am such a tiny twig. Oh yea.. I only have one photo of Rinoa at Ohayocon... sorry.
Sugoicon 2008 I bought new boots and then I created new shorts with actual working zippers. I had a fun time of making these. I scared my friend Bai Ai Li and pretended that the zippers talked to her in the car. LOL! My hair is actually grown out for this costume so I didn't use a wig but my own real hair.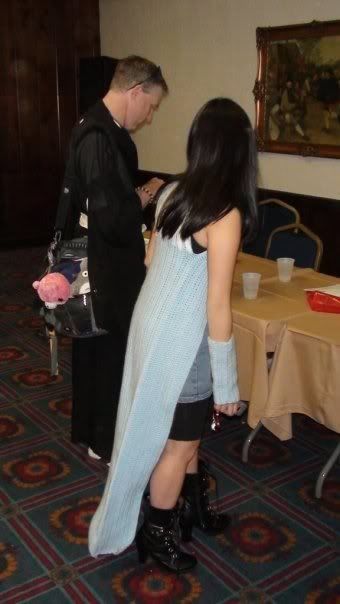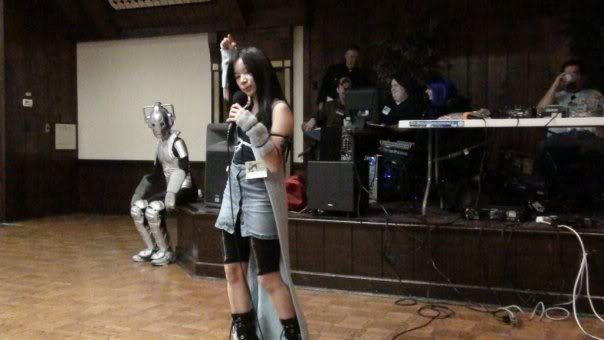 This is me signing at Sugoicon 2008 on Friday. I'm singing the opening of Mai Hime.. SHINING DAYS.... again. I like this song a lot. XD Many thanks to Rakuen for video taping.