Misa Amane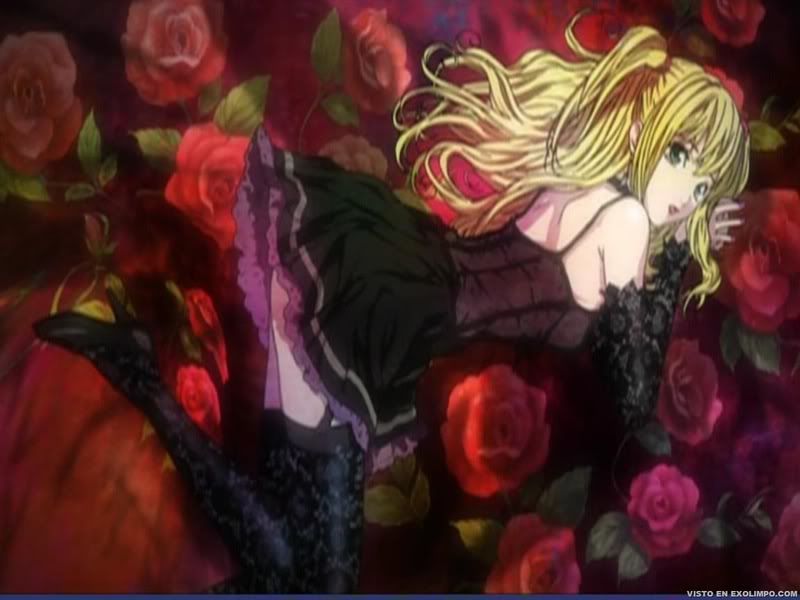 Series: Death Note hours spent: 6 1/2 First Worn at: School Ohayocon 2009 Here is the clip from when I wore it at school.. basically getting ready?

Why I did this cosplay: There was an email sent out to the students of Japanese class that stated that we had to do a Japanese culture presentation. My first thought was cosplay, but then I went to a broader subject and covered "Street Fashion". Misa's outfit was the first thing that came into my mind. I didn't want to create an original design in such a short notice. But it was awesome and I had the materials at the time. I used to dislike Misa for a lot of people cosplaying her. I didn't like her until I read/watched Death Note. The actual live action actress totally sold me. I never imagined that I would make a cosplay of Misa. Attire: I used a shiny pvc polyester fabric for the base of the dress. I used black lace for the armwarmers. I didn't have time to make matching leg warmers so I opted to use fishnet leggings with lace at the top. I used around 3 yards of tulle and an extra band of fabric to make my own petticoat. I have to thank my friend Ai Li for letting me use her wig! With out it I'd look more like the Live Action Movie rather than the Anime character. The shoes and jewelry were preowned. Anything else? This outfit is not fun to wear with a breeze or going down stairs! I was walking down a stair case and thankfully no one was there but my skirt started floating to my chess when going down.. FREAKY! Gotta be careful about that.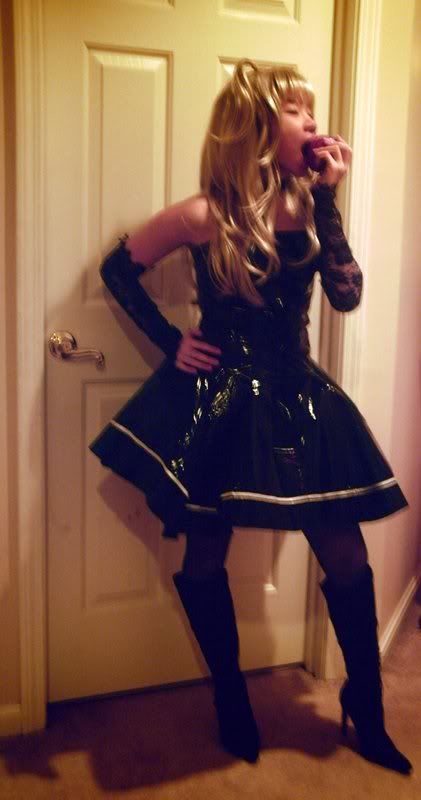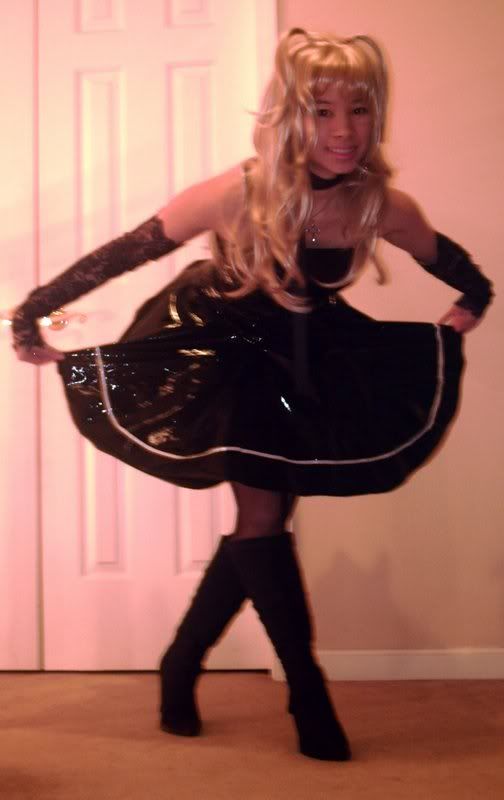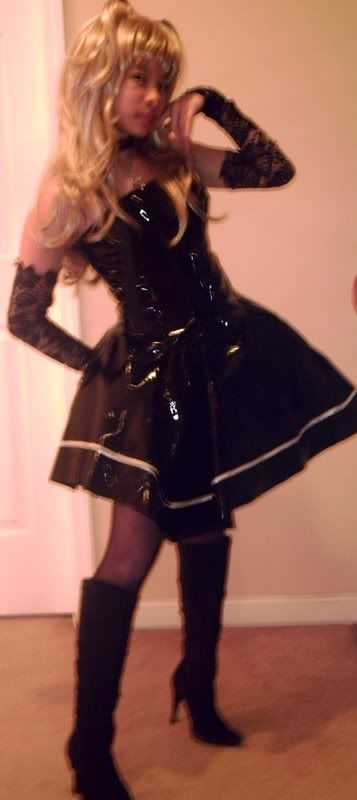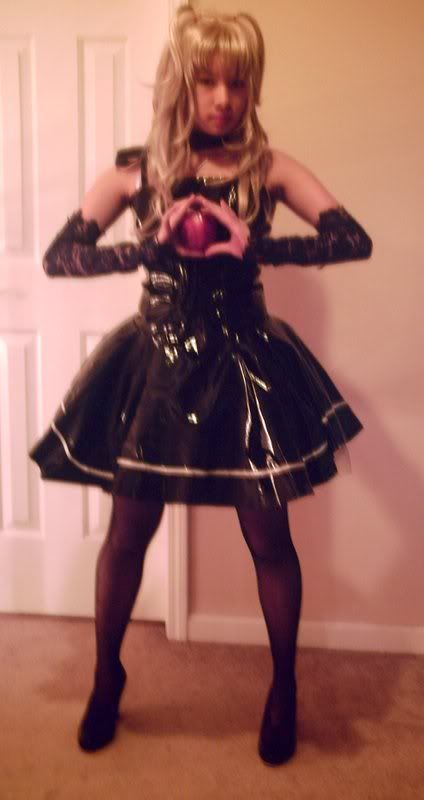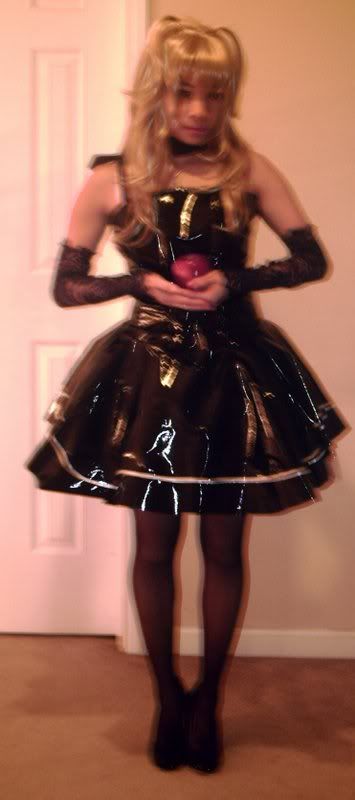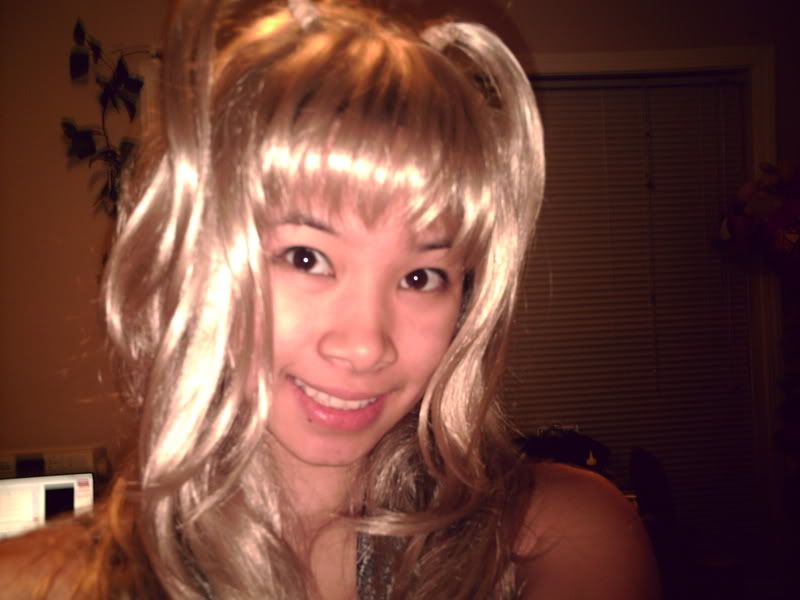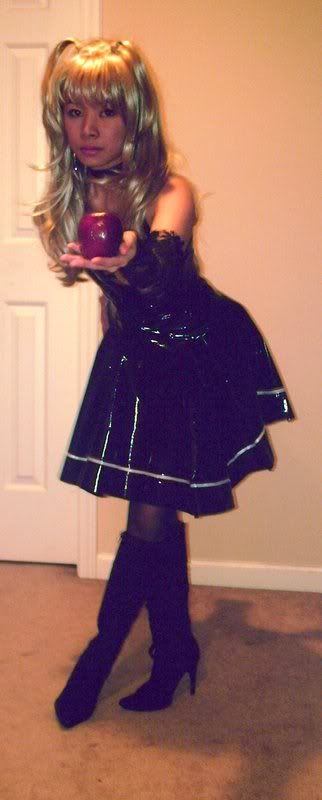 At School
Ohayocon 2009I used my Lenne skirt as my Petticoat and I used boots rather than pumps. This is our skit that we performed for the masquerade. I got a wig from Togebri.

This video is just some God Members hanging around. Many thanks to GOD Member Rakuen for recording.