C.C.Dark Elegant Dress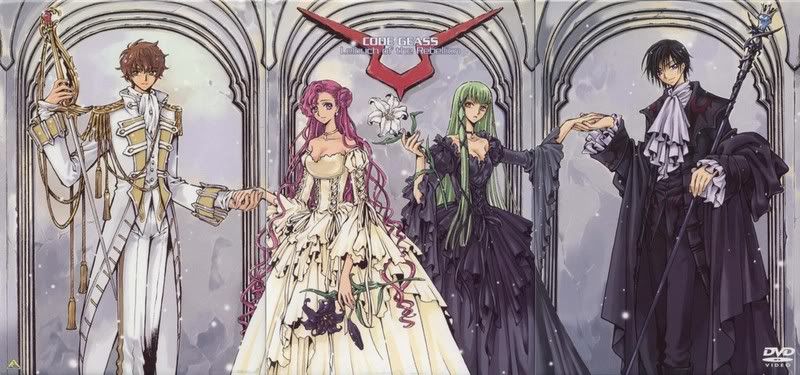 Series: Code Geass Hours: 6First Worn to:AnimeCon ((Louisville LibraryCon)) 2008Matsuricon 2008Photo shoot at Louisville Riverfront 2008, November 22 Why I chose to make this costume: I love how Code Geass. I've been planning on making this costume for a long time and I really love it. I made haste to make this outfit for the convention in Louisville. So I constructed it in the short period of time I had. Attire: I used all the extra laying around dark blue twill that I had for the sleeves and the corset top. I used a polyester dark colored fabric for the bottom. I used two different layers of petticoats to make the dress really pop. Anything else? I forgot my wig and choker so I had to make due with out it. But I will have it sometime soon. I wish I had a Lelouch to go with my outfit.AnimeConMany thanks for Ai Li's camera and THEJOSH'S amazing photo skillz.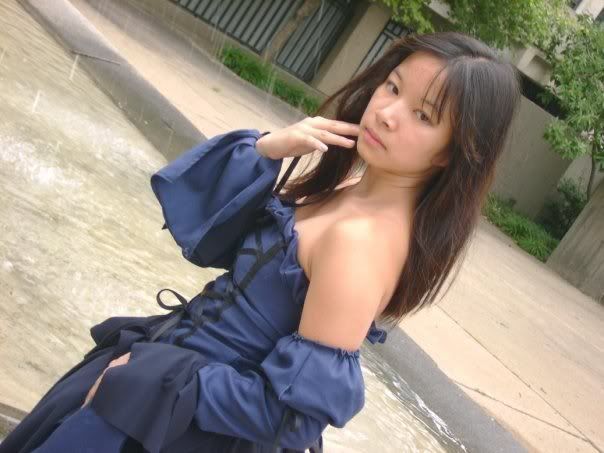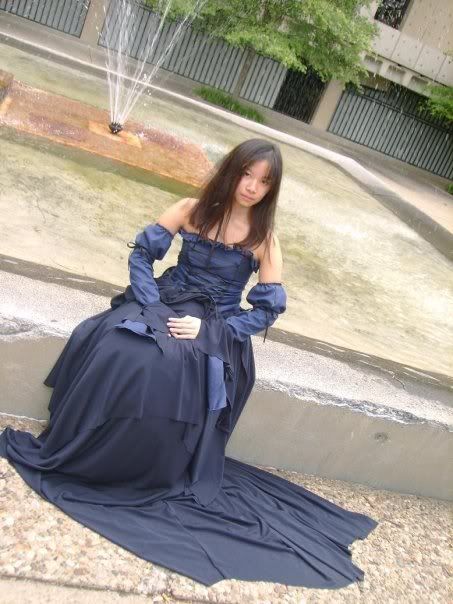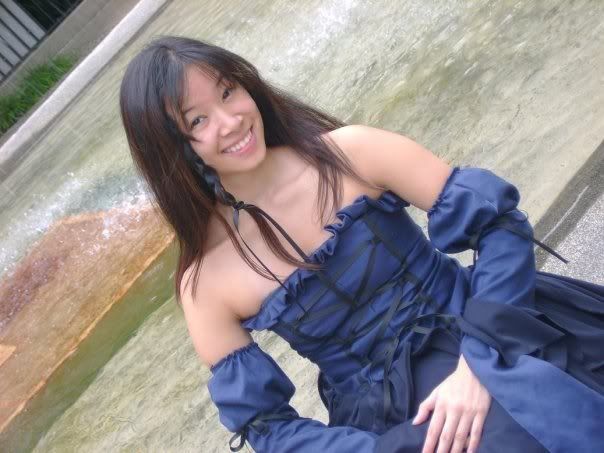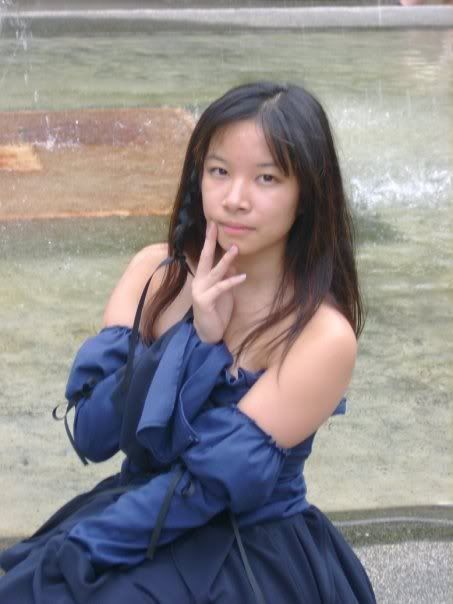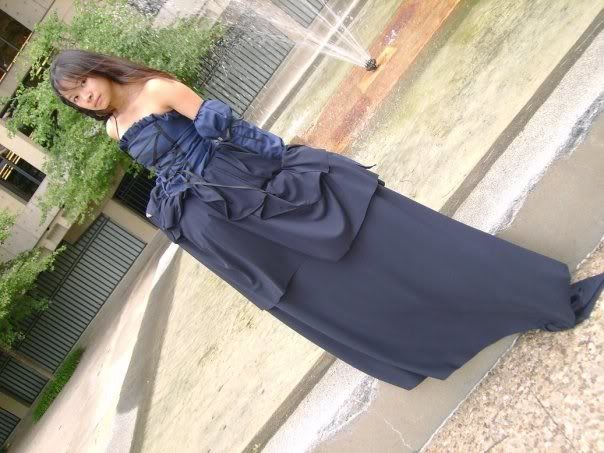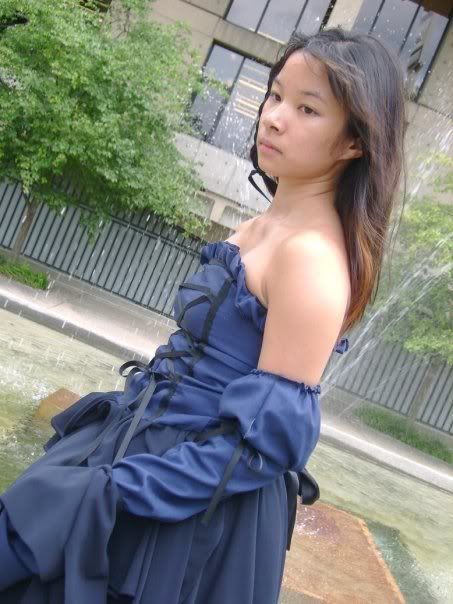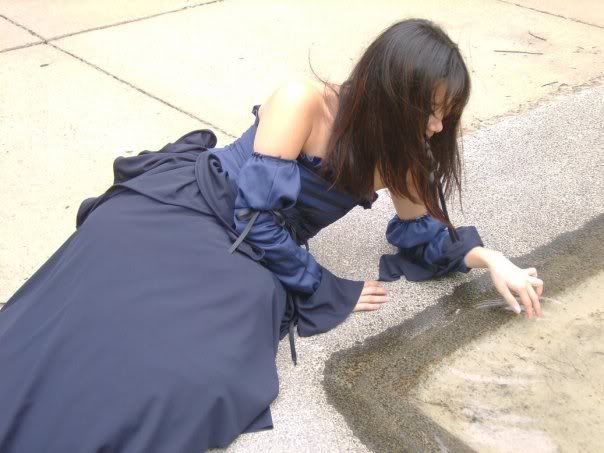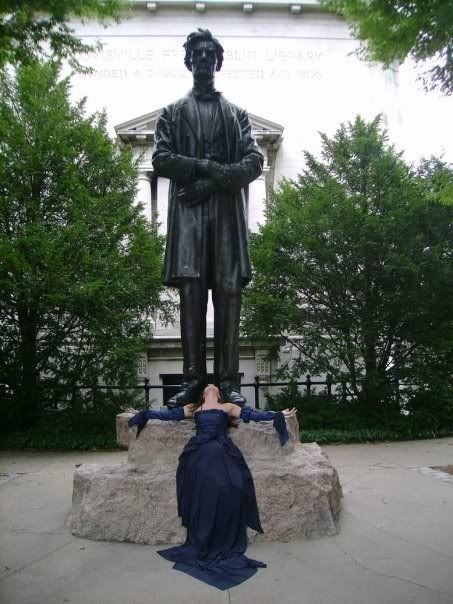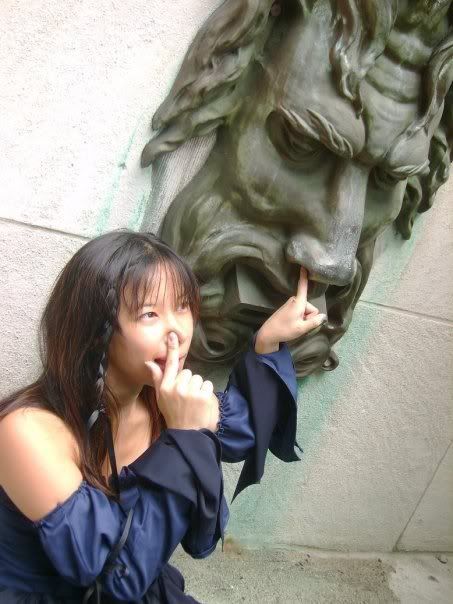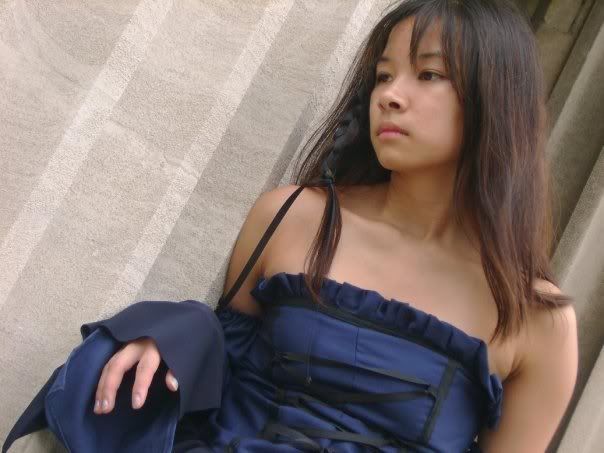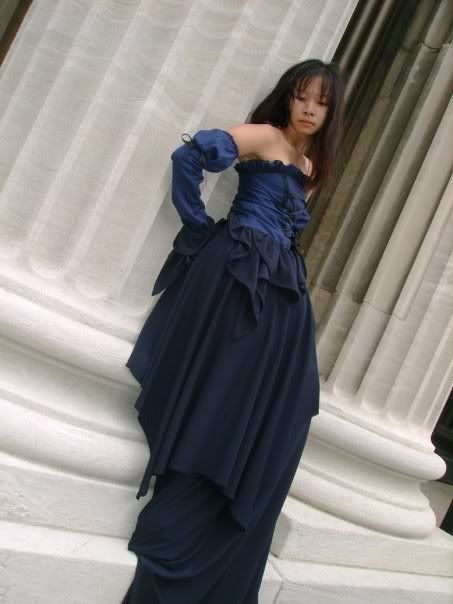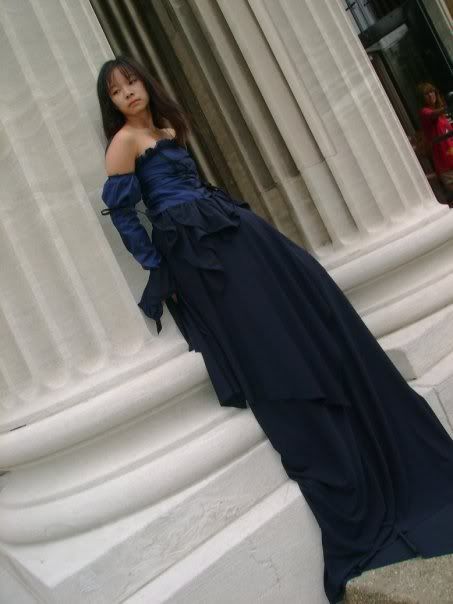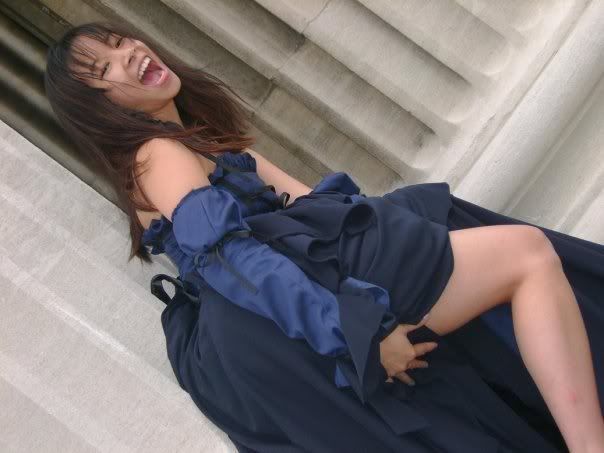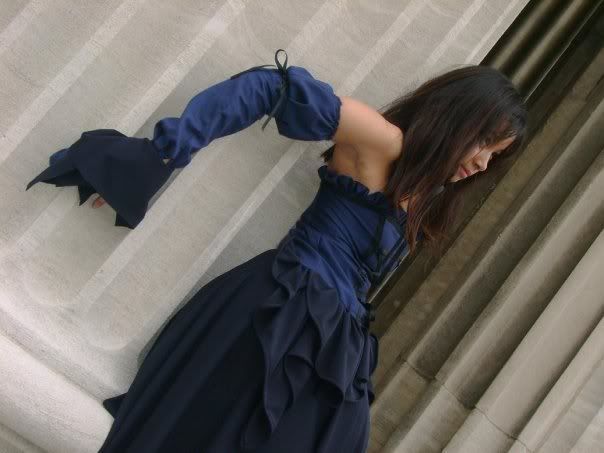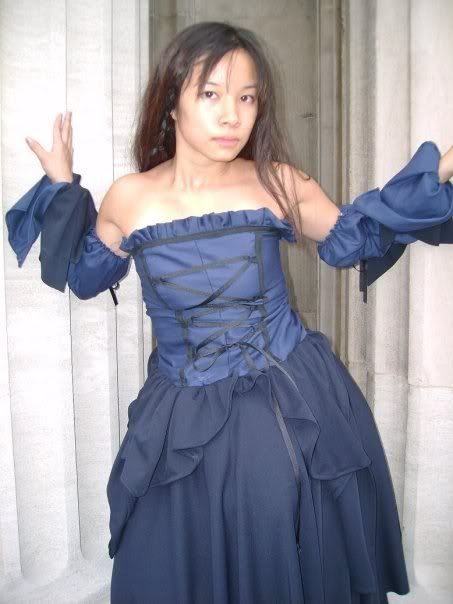 Matsuricon 2008I wore it to this convention and I'm still awaiting to get pictures from a certain someone. I had fun with the photo shoot but I still have yet to receive any pictures or feedback from that person. Photo shoot at Louisville Riverfront Maya, Roger, Rakuen and I had a crazy idea of taking pictures downtown in the middle of November. The weather was 34 degrees F. Can you believe how far we go for cosplay? hahaha. The great thing is that no one got sick!